Milk, like cheese, yogurt, and some mineral waters, contains calcium. The mineral, which is so important for the bones, can form poorly soluble compounds in the stomach with various medicines. As a result, the body absorbs the funds worse and they appear weaker. Examples are antibiotics like ciprofloxacin, norfloxacin, and doxycycline. Likewise, osteoporosis drugs such as alendronic acid or risedronic acid and the thyroid hormone L-thyroxine. Take such medication at a distance from food - you can find out how big it is in the package insert. Drink with a glass of low-calcium water.
Tea and coffee:
Coffee, black and green tea contain tannins that bind drugs to themselves and thus hinder their absorption in the intestine. For example, you shouldn't take iron tablets or certain anti-depression drugs with coffee or tea.
Tannins can also be found in fruit teas. Coffee can also make some medications more effective.
Fiber:
Fiber is found in fruits and vegetables, whole grains, and legumes. Those who eat healthy foods can reduce the absorption of numerous drugs from the intestines, as these are bound to the plant fibers. This is especially true if you eat wheat, oat bran, flaxseed, or flea seeds on a regular basis. So make sure you keep enough distance when taking medication.
Fatty food
The liver removes unwanted substances from the blood that flows through it. This also includes many drugs that are often at least partially eliminated the first time they pass through the liver. If the liver is busy digesting rich, fatty food, drugs such as the beta-blocker propranolol can escape the first liver control and therefore have a stronger effect than usual. The effects of the blood pressure-lowering drug lercanidipine and of ciclosporin are also changed by eating fatty foods.
Grapefruit juice and other fruit juices:
Grapefruit is a classic in terms of interactions. The citrus fruit inhibits the breakdown of numerous drugs that are metabolized by the liver. As a result, their concentration in the blood increases and they have a stronger effect. The effect can last for several days. This can be dangerous if drugs can trigger severe side effects even with a slight overdose. This applies, for example, to ciclosporin, which suppresses our immune system, antihypertensive agents such as nifedipine, cholesterol-lowering agents such as simvastatin, and blood thinners.
A similar effect may also occur if you drink apple, pomelo, pomegranate, or orange juice. Therefore, it is best to ask the pharmacy how to take your product correctly. You should also not drink fruit juices together with so-called antacids, the acid-buffering agents for heartburn. This is especially true for those that contain aluminum salts. Because the fruit acid increases the risk of aluminum being absorbed by the body, which can trigger undesirable effects.
alcohol:
Alcohol interacts with and/or interacts with medicines in a number of ways. On the one hand, it can inhibit the breakdown of active ingredients, making them work longer and stronger. On the other hand, it can accelerate their breakdown, which is why the funds then helpless. In some cases, the alcohol itself is metabolized more slowly, which intensifies its undesirable effects. It usually makes you tired and sleepy, affects the sugar level in the blood, and irritates the stomach lining. Wine, schnapps, and beer can also fuel the side effects of drugs.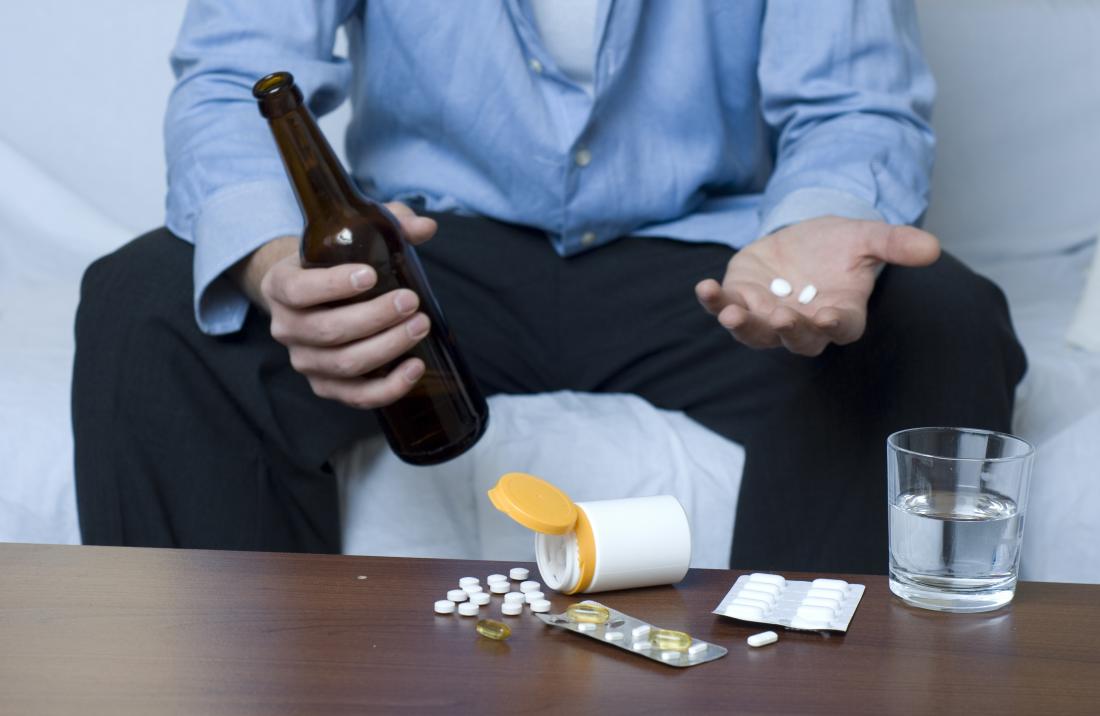 A few examples: Alcohol increases the risk that the fever reducer paracetamol will damage the liver. It causes soothing and sleep-inducing herbs such as zopiclone and amitriptyline to have a stronger effect. Alcohol promotes the gastric mucosal irritation effects of pain relievers such as acetylsalicylic acid. It lowers blood sugar, which negatively affects diabetes medication. So never use drugs together with alcohol!